News & Updates
Published: Monday, 19 March 2018 14:59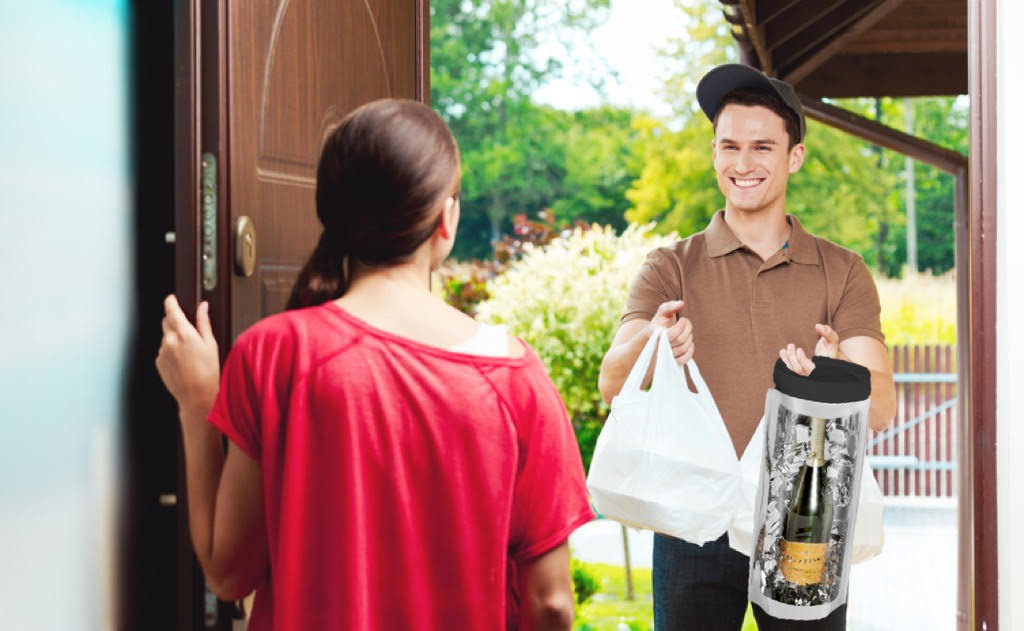 During the "VIBE Conference" in San Diego we learned how big of an impact 3rd Party Delivery Services have on the larger chain restaurants, and the increased sales opportunity by including alcohol and beverages within the offers provided by this rapidly escalating trend.
We have developed a new product that provides the ultimate solution for "on-the-go" beverage and alcohol delivery that help increase sales, increase brand recognition, and increase your customer's delivery experience, and that will leave them coming back for MORE!
The Glacier Bag is the first ever bag with a twist off lid with a handle for easy carrying and customizable bag size, large enough to fit any 750 mL bottle or 6 pack of beer and ice, for convenient portability delivery services.
The benefits of this low-cost, high-quailty bag are almost limitless, but below are a few worth mentioning:
Reusable - so your customer's can use their portable cooler bag / beverage dispenser bag anytime, anywhere, any place, continuously promoting your brand along the way.
Fill with Ice - to deliver the bottle ice cold by the time it reacher your customer's door step.
Full Color Graphics - to increase brand awareness.
Option to Add a Spigot - on the bottom for your customer's to use as a beverage dispenser.
Add Recepies - printed on the bag to promote your restaurant's favorite cocktails and provide access to the same adult beverage experience from the comfort of their own homes.
Lid With a Handle - for easy carrying and portability
For pricing and more information about the Glacier Bag and many more product call us at (310) 372 9709 or email at info@rpassociates.us!