Description
Keep all your condiments, napkins, and other products in your restaurant organized by keeping them in customized condiment holders and racks. We have them available in many different materials, sizes, such as the ones only for salt and pepper or the ones only for the various types of sauces you offer to your customers, as well as sugar packet condiments that are perfect for coffee service. There are so many shapes and styles of condiment holders to choose from making it easy to find an option that will match the look and feel of your brand. We can customize them in any way you might like, either by design and color or just by simply adding the logo of your choice for increased on-premise brand awareness!
Benefits for Your Business
The large imprint area of the BPA Free Condiment Holders made from Food Grade Polystyrene Plastic mean increased visibility for your brand both inside and outside of your locations. It will keep all your condiments organized with style while also being great for all types of promotions since it's perfect for restaurants, beverage companies, beer/liquor promotions and many more!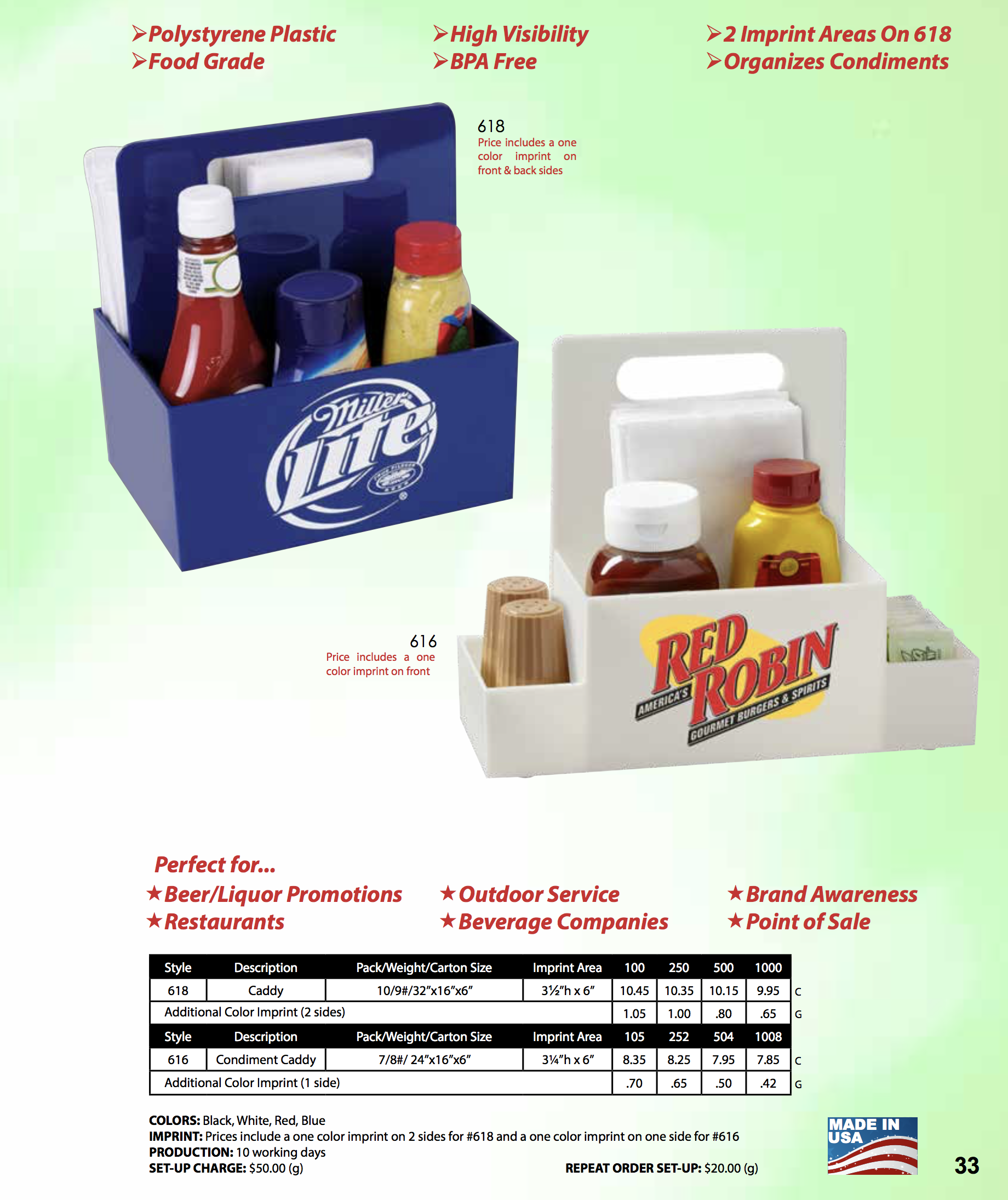 MORE UNIQUE & POPULAR PRODUCTS: