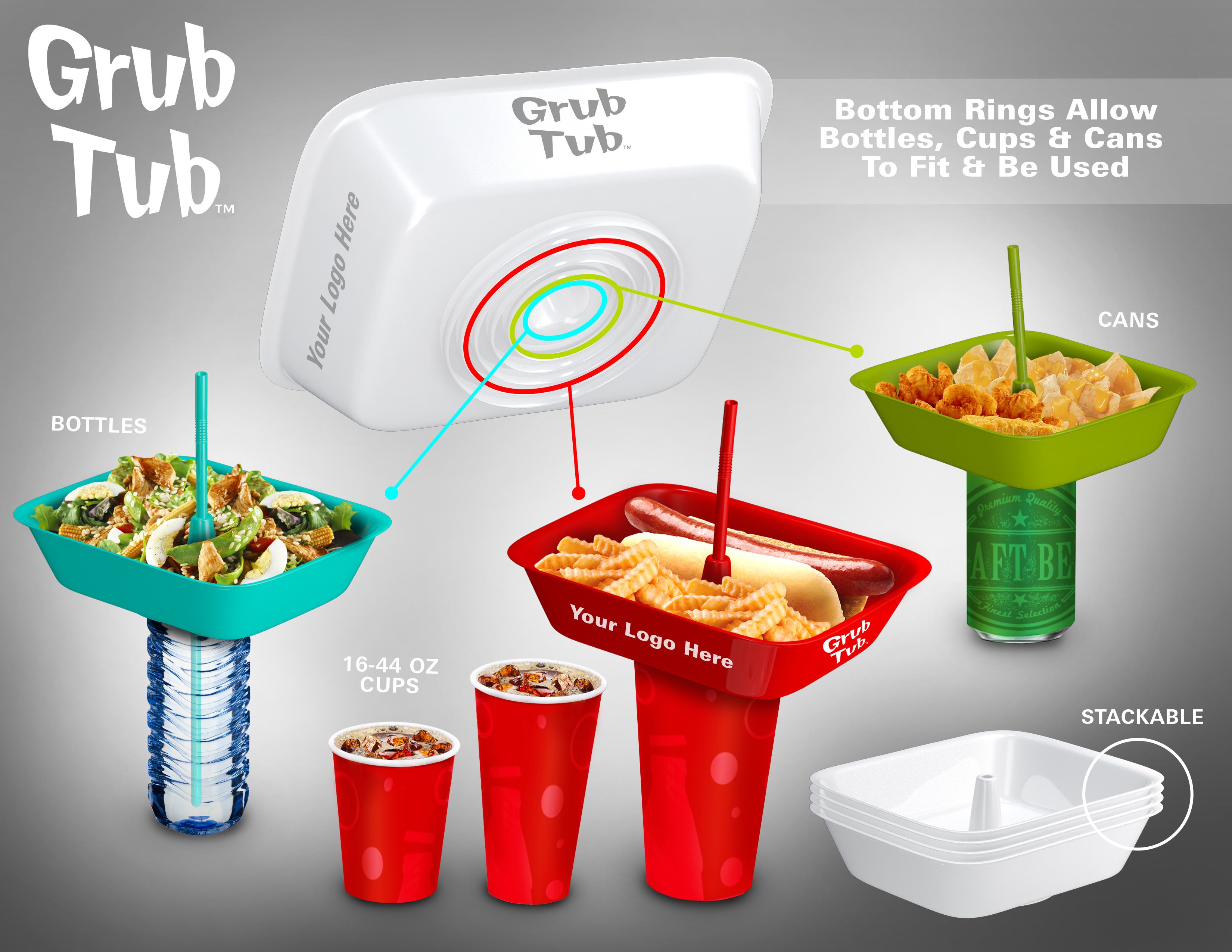 The One Handed Solution
The patent-pending Grub Tub Squared is the newest way for customers to consume their favorite food and beverage combo. Now featuring, a rectangular design, the Grub Tub Squared can hold larger food options including hot dogs, hamburgers, sausages, pizza slices, tacos and much more!
Not only can the Grub Tub² fit on 16-40oz souvenir cups and bottles using our silicone bottle adapters, but a new feature is the ability to fit the Grub Tub on your favorite canned beverages as well.
Benefits for Your Business
Manufactured using recyclable PE material
Allows customers to easily carry a food and drink combo
Promote your brand
It's reusable
Full-color branding, convenient for carrying handle, and easy for use
Details
Durable Design
Fits on any standard sized stadium cup, bottle and can
BPA Free
Available also in Round, Oval and Melamine
MORE UNIQUE & POPULAR PRODUCTS: