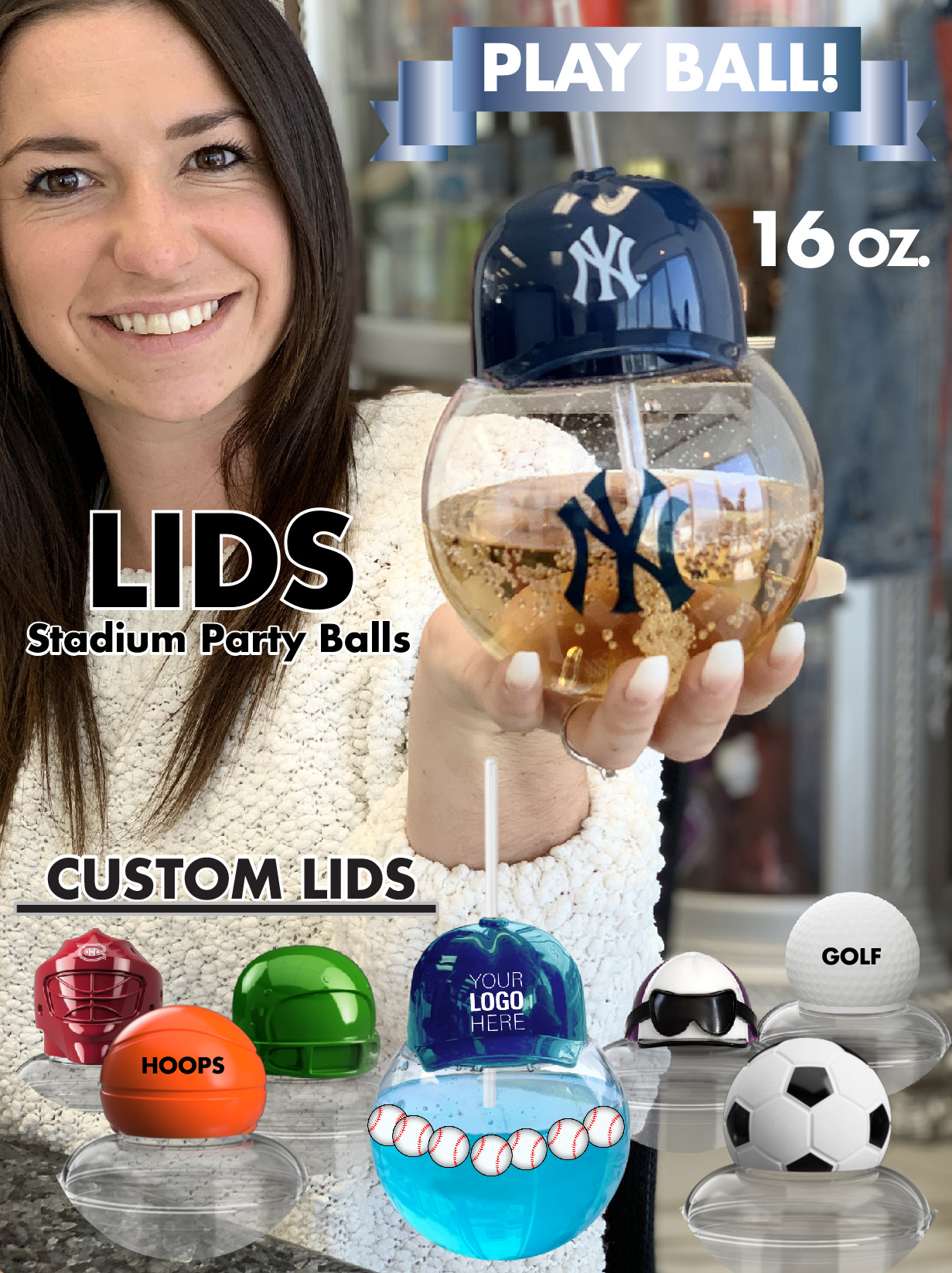 Serve Your Drinks with Style
Our Custom Party Ball Lids allow you to get creative in various ways, from Halloween themed events to Christmas parties, you name it, we have it. Be creative and top your Party Ball with a spooky witch or cowboy hat, or even with a baseball hat with your team logo! The Party Ball Lids can be designed to match your brand and will definitely provide a memorable drinking experience for your customers. They are also perfect for giveaways and for promoting your brand!
Benefits For Your Business
Increase customer satisfaction by keeping their drinks safe from the elements.
Keeps drinks safe from spilling.
Perfect for the sport venues, pools, beach bars, resorts, golf courses, etc.
Add your logo to promote your brand.
Unique item that's sure to get attention.
Great For:
Sport Venues
Resorts & Hotels
Pools & Water Parks
Beaches
Golf Courses
Casinos

MORE UNIQUE & POPULAR PRODUCTS: