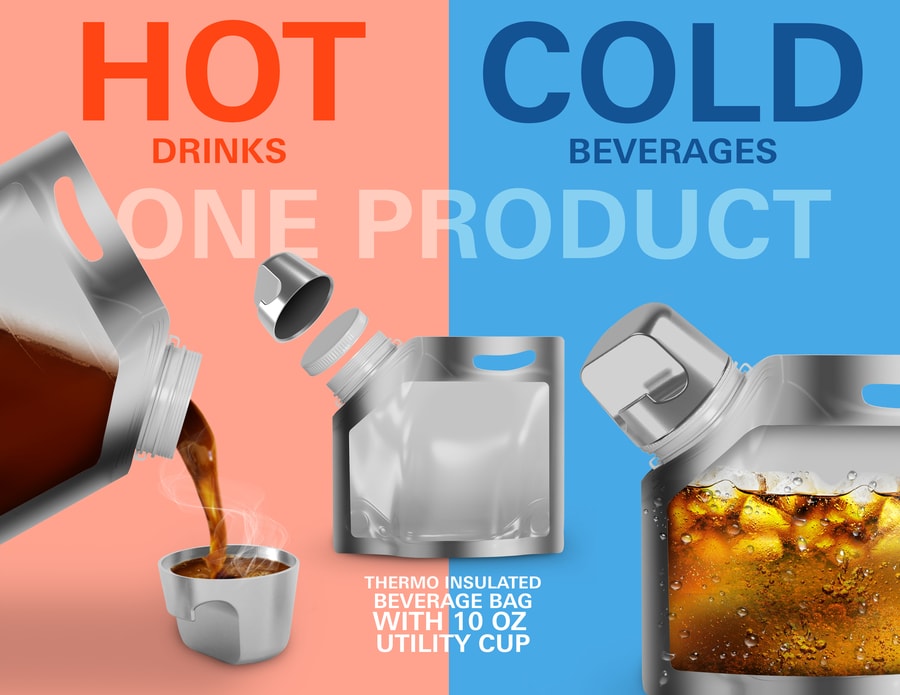 Description
Increase sales and find new customers when you offer coffee "to go" using our Coffee Beverage Bags. It is an excellent way to amplify take out beverage profits while promoting your brand and reducing back of house storage. Our bags will keep hot drinks hot and cold drinks cold for up to 2 hours!
Coffee Beverage Bags fit more than 200 1-gallon bags into the same box that fits only twelve 1-gallon plastic jugs. This reduces required storage space and freight costs, while improving operational efficiency and sustainability. We can also add your own logo and by doing that raise your brand awareness with a great product presentation, making it great for serving hot coffee in the morning, or even chilled coffee to pour over ice in the afternoon.
Benefits for Your Business
Manufactured using recyclable PE material.
Allows customers to conveniently purchase coffee or other beverages for an entire group, family, or office.
Promote your brand
Reduces overall emissions from transportation and freight.
Offers quick, continuous, and sanitary filling.
Tamperproof cap securely seals beverages from spilling and contamination after the bag has been filled.
Full-color branding, convenient carrying handle, and easy pour spout with lid.
Details
Durable Design
BPA Free
Available in 1 and 1/2 Gallon
Integrated Pour Spout
Check out our Retail Packaging which comes with a Utility Cup!

MORE UNIQUE & POPULAR PRODUCTS: