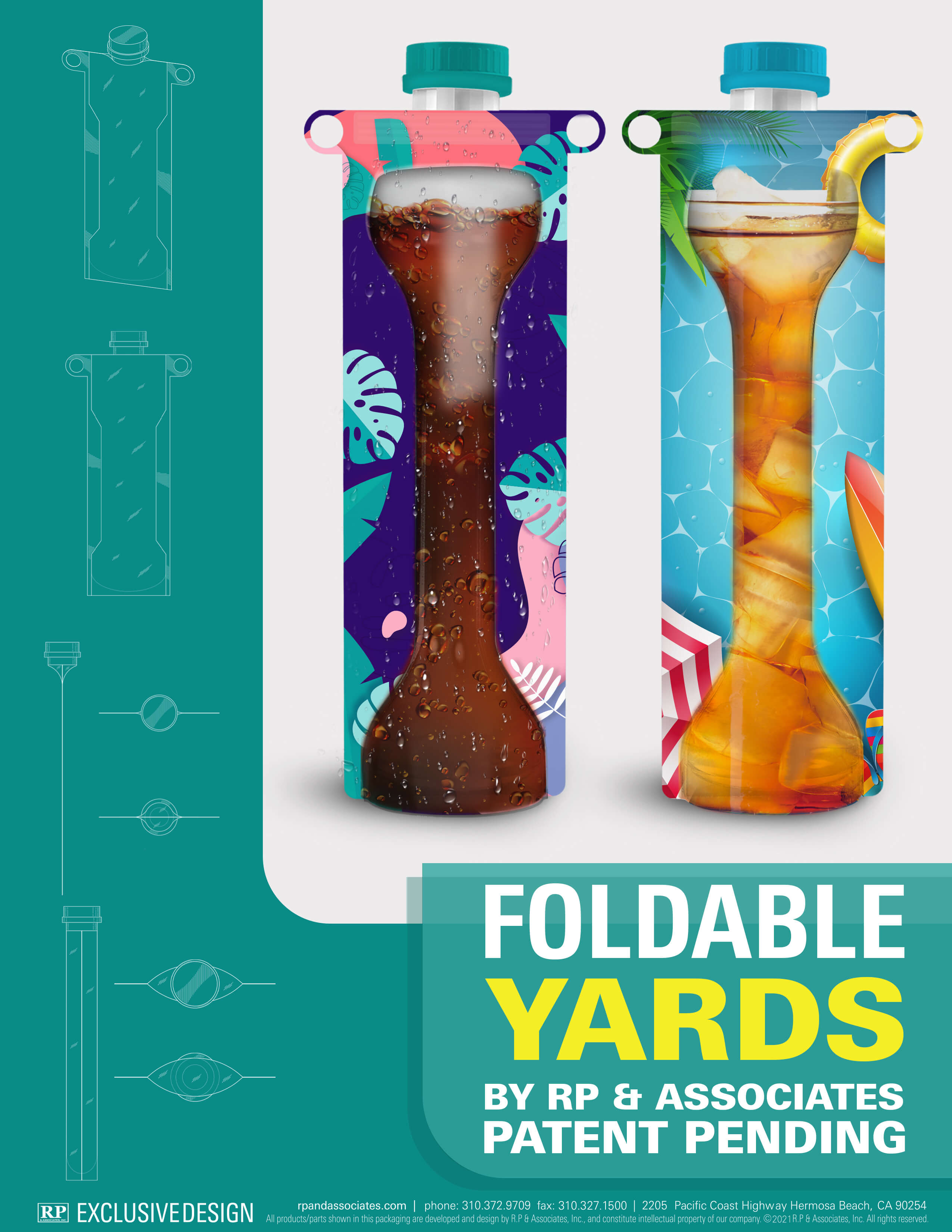 Fully-Branded, Space Saving Foldable Yard
Foldable Yards are a great way to promote your marketing initiatives while keeping your guests' drinks safe and secure. They save a ton of space compared to traditional yards since they're collapsible, and the entire yard can be fully branded marketing. They're also really easy to use, all you need to do is fill the Foldable Yard with your favorite beverage and enjoy!
Popular Applications
Limited Space - Great for use anywhere space is limited since you can fit hundreds of collapsible Invisi-Yards into the same box that would fit only a couple dozen traditional yards.
Promotion & Marketing Programs - Unlike traditional yards, Foldable Yards can be fully branded with your artwork or marketing materials; it's sure to turn heads and is a great way to broadcast your message in a unique and mobile format.
Portability & Security - They are durable and can be used with a variety of tops to provide easy access to your beverage or keep it secure while on-the-go.
Customizations & Sizes
33mm spout or zip lock opening available.
32oz and 18oz available, and 16oz is coming soon. We can also make it in any custom size to meet your brand's requirements.
Lanyard - For added carrying convenience and security when on the go.
Artwork - The entire yard can be branded with full-color artwork; we can even make transparent areas so you can see the drink inside!
Style - Customize the size, shape, and look of the bag to meet your brand's needs.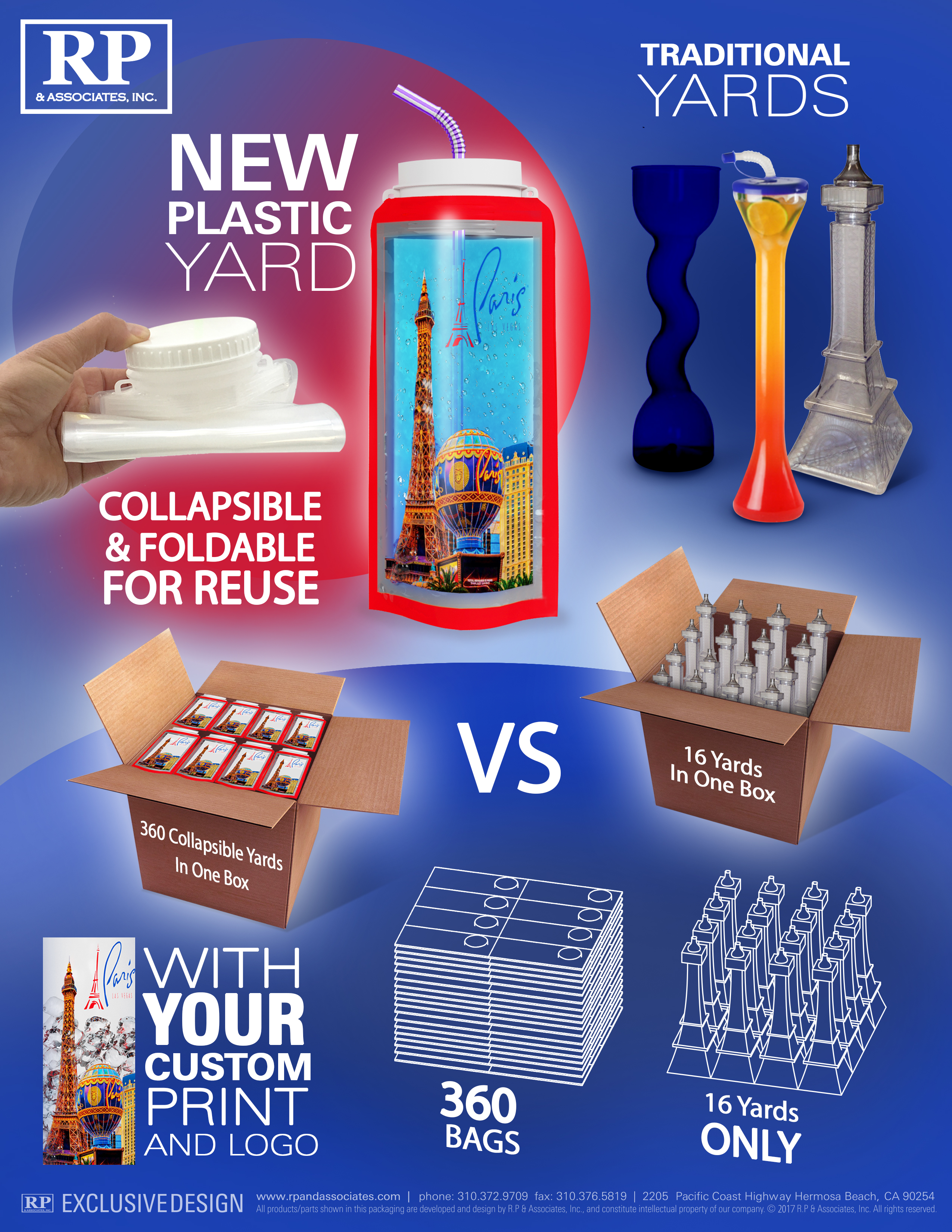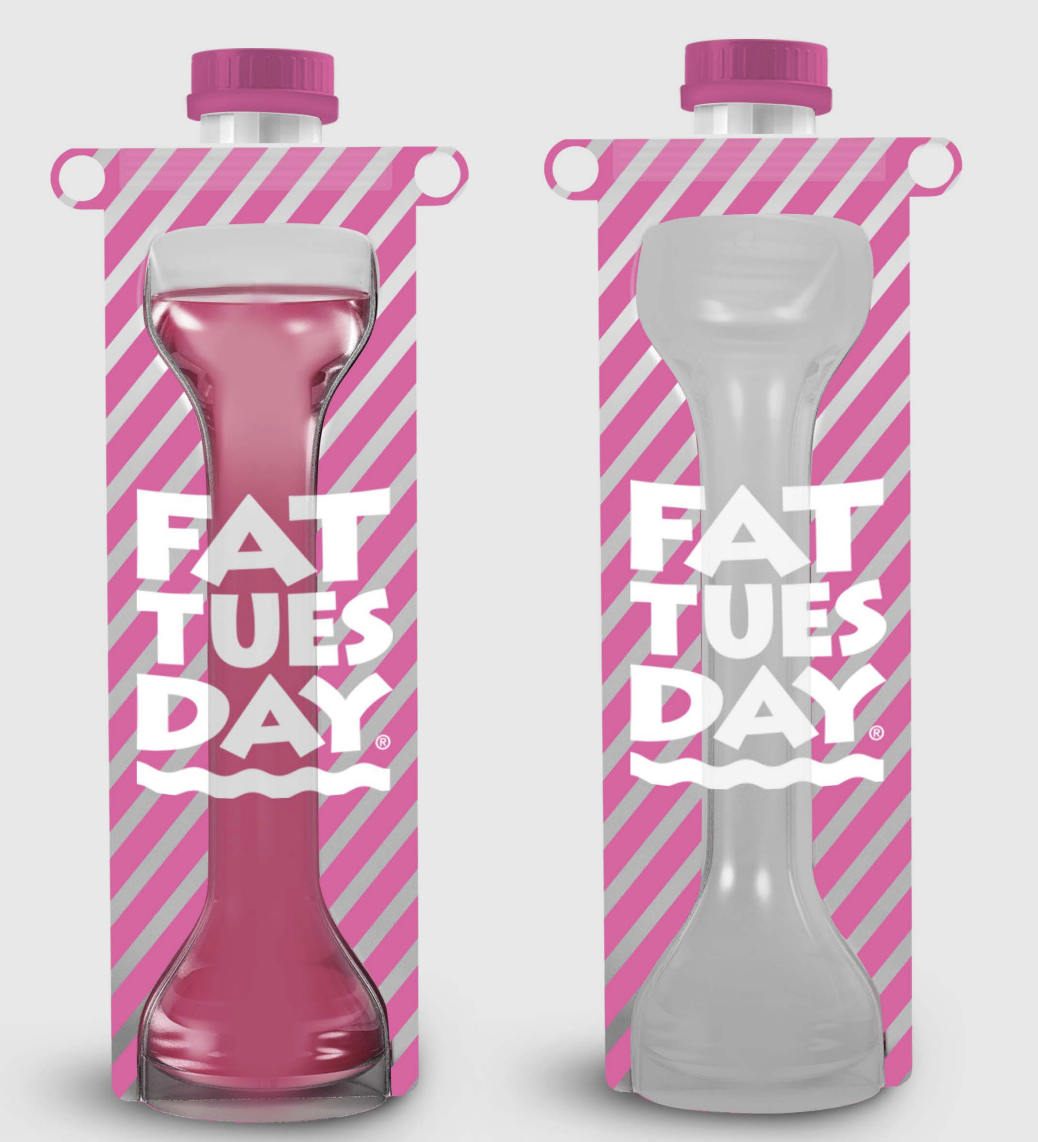 MORE UNIQUE & POPULAR PRODUCTS: