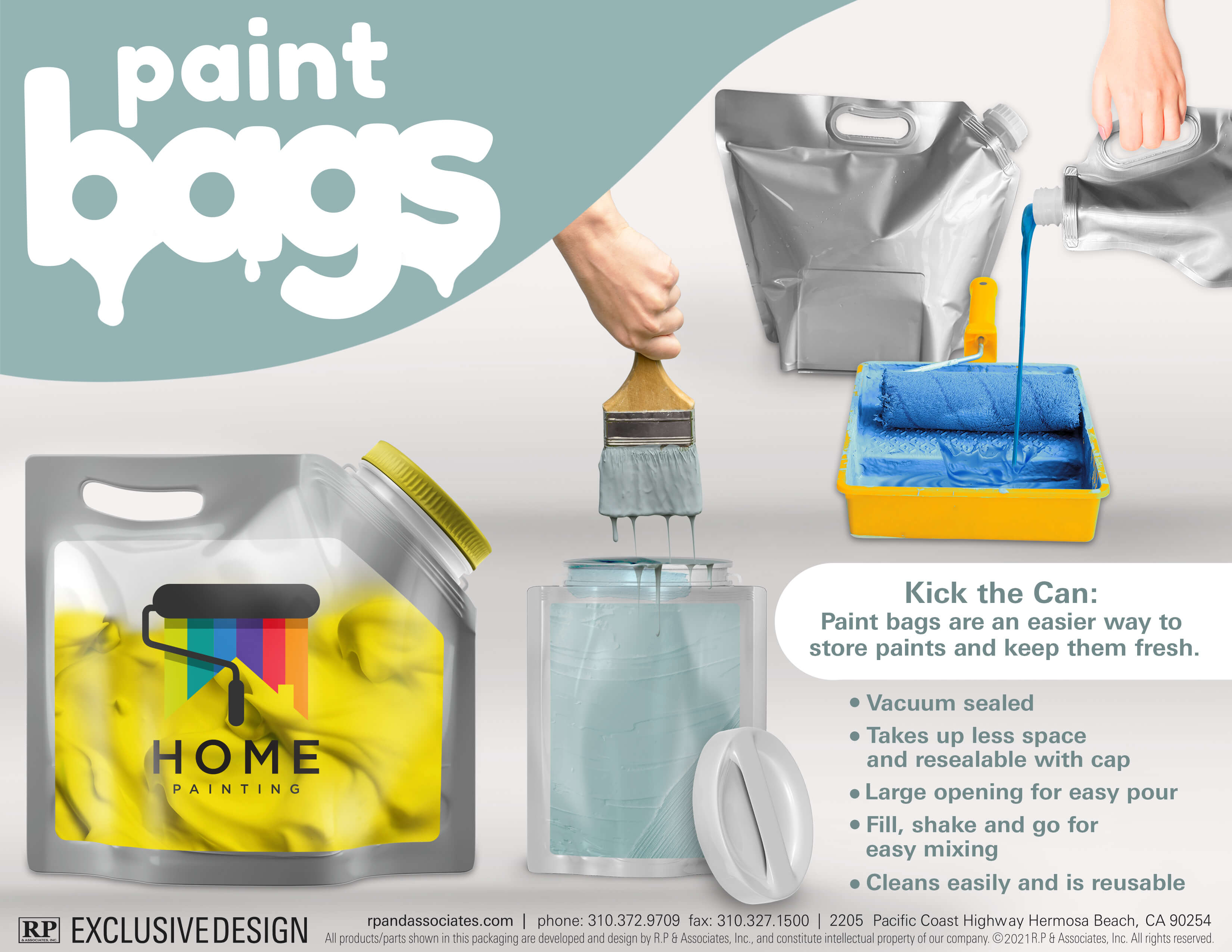 Kick the Can
Our brand new Paint Bag has an added layer of aluminum coating that helps keep the paint fresh for a longer period of time. They will also reduce back of house storage as we can fit more than 200 paint bags into the same box that fits only twelve standard paint cans. This reduces required storage space and freight costs while improving operational efficiency and sustainability.
They come in various sizes such as the 1 and 1/2 Gallon, but are also available in smaller sizes too and just like cans, paint bags can be used blank, or for added value and additional in-home brand reach, you can customize the bags with your logo or design.
Benefits for Your Business
Allows customers to conveniently carry paint
Promote your brand
Reduces overall emissions from transportation and freight.
Reduces shipping costs and back-house storage space needed.
Tamperproof cap securely seals paint from spilling and contamination after the bag has been filled.
Full-color branding and convenient carrying handle.
Details
Durable Design
BPA Free
Available in various sizes from 32oz all the way up to 384oz
MORE UNIQUE & POPULAR PRODUCTS: