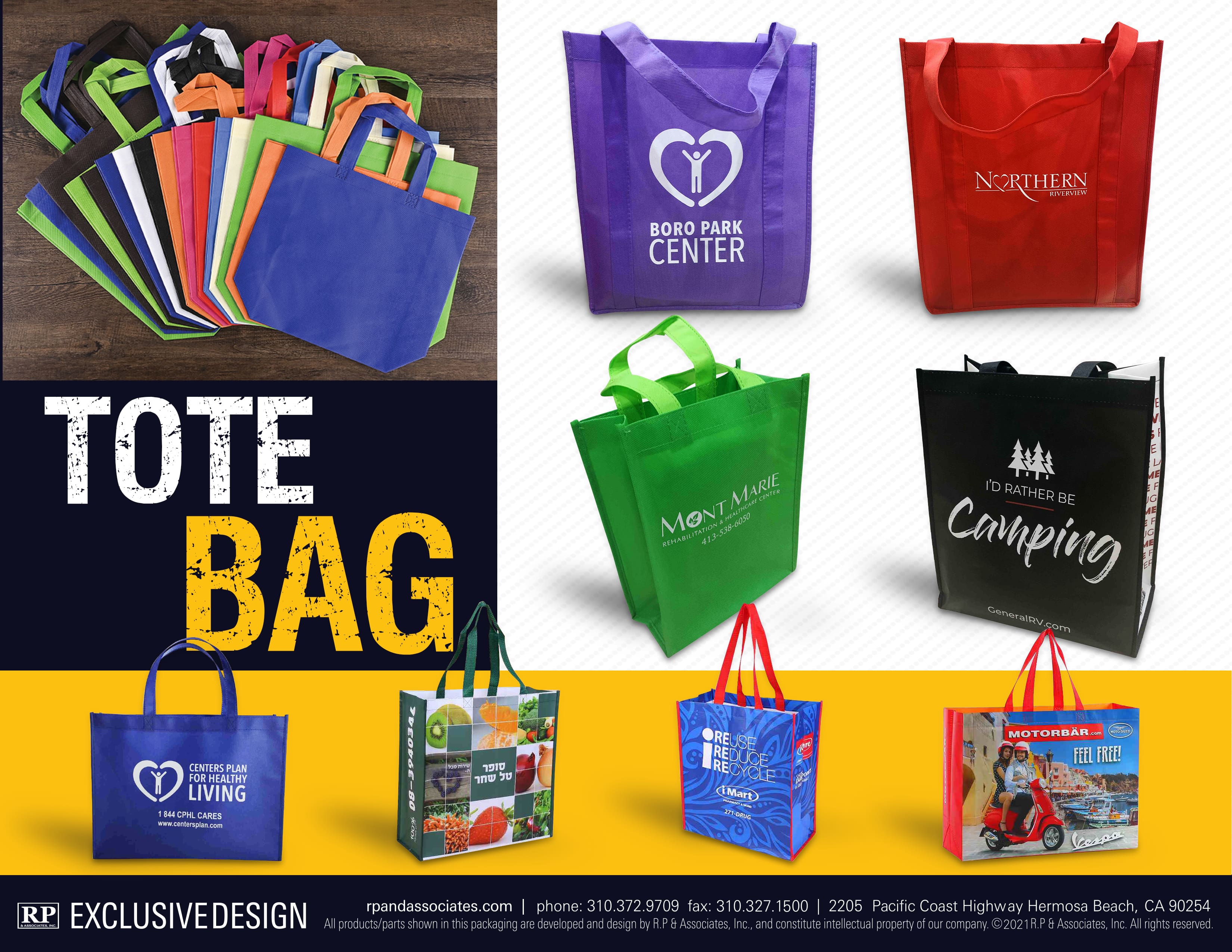 Description
If you want to increase your brand's recognition, it will be easy with our versatile customizable Tote Bags. They're an extremely cost-effective and practical way to get your logo out into the world – in grocery stores, at trade shows, or shopping around town. A promotional Tote Bag's usage and practicality are seemingly endless.
With a variety of materials and colors, you'll have clients and employees alike touting their tote with your logo in no time. Personalize these bags with your message or logo for your own unique, custom tote bags!
New - Insulated Tote Bags

Benefits for Your Business
Great promotional product which attracts people's attention
Fully customizable so that it matches your brand
Lightweight and folds easily to fit in small places
Reduces shipping costs and back-house storage space needed.
Details
Durable Design
Folds easily to fit in a small space
Reusable
Washable
Recyclable
Available in variety of materials
MORE UNIQUE & POPULAR PRODUCTS: