News & Updates
Published: Thursday, 20 October 2016 13:42

Hollywood, California, 1941; Whiskey dominates the market while bottles of vodka remain on shelves only to collect dust. John Martin, a food and spirits distributor, and Jack Morgan President of Cock 'n' Bull, created their own line of ginger beer, but are struggling sizing up to its competitor, ginger ale. In an attempt to make their unpopular products popular, the two entrepreneurs combined the ginger beer and vodka, squeezed a coupl'a limes in there, and thus, the Moscow Mule was born. The cocktail was served in a copper mug imprinted with a kicking donkey and took the market by storm.
Fast-forward 75 years later, and here we are in 2016 where Moscow Mules are as omnipresent as pigeons in Central Park, New York. Almost every restaurant, bar, or event serves Moscow Mules, or some sort of variation of the cocktail. Tales of the Cocktail, the world's premier cocktail festival, named 2016 The Year of the Mule. With such a high demand for the mule, there is plenty of room to increase high-margin sales as well as countless ways to market this cocktail.
A copper mug is essential to creating a true Moscow Mule. Serving a Moscow Mule in a regular glass is the equivalent to making an Old Fashioned with Vodka, 100 percent unacceptable. For those who beg to differ, it's time to drop a bit of knowledge. Using a copper mug is like allowing your wine to aerate. When the Vodka hits the walls of the copper mug, the copper oxidizes and boosts the flavor of the spirit. The cold copper increases the amount of bubbles from the carbonated ginger beer and keeps your cocktail cooler, longer. Lastly, the copper mug affects the lime juice by reducing the acidity and heightening the citrus notes allowing the crisp and spicy nature of the ginger beer to shine thru. Boom. Science.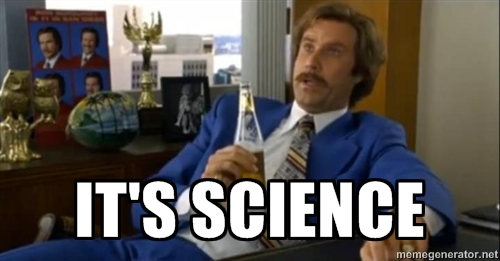 If science is not convincing enough, perhaps increased sales will peak your interest. Consumer spending data analytics from GuestMetrics showed that Moscow Mule menu placements rose 60 percent in 2015. Moscow Mules also accounted for 7 percent of all cocktail orders last year alongside popular cocktails such as the Bloody Mary and the Mojitio. If you do not already have the Moscow Mule on your menu, we suggest you make some adjustments to your cocktail list. If you do offer mules, here are a few tips to increase your Moscow Mule sales:
Do not miss your opportunity to capitalize on sales this holiday season. Contact us to get started on your holiday project, or click here to get a quote.
MORE UNIQUE & POPULAR PRODUCTS: